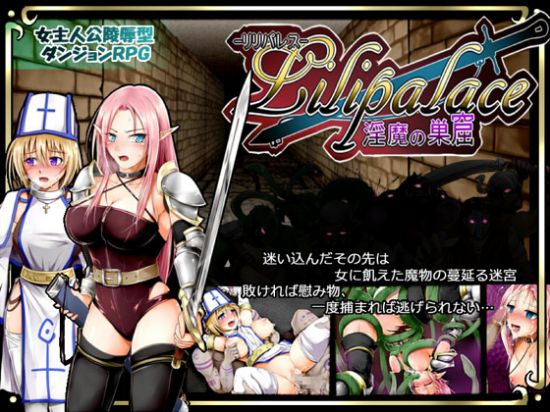 Release : Jun/25/2011
There is a place that appears like a mirage. Disappearing and reappearing over and over again.
In this place, people have been disappearing.
Seria, a knight of the kingdom, has come to this place to investigate the rumors of villagers suddenly disappearing.
However, that place was a labyrinth where starved demons run rampant...

Within the dungeon, there are many monsters and traps.
A woman wearing a white tunic, adventurers, a suspicious man wearing a hood, the disappearing villagers... Are they friends or enemies?
Will Seria be able to solve the mystery of this place and escape...?

Was it real or illusion? A mirage twinkling in and out of view?
Play as a half elf female warrior (Cecilia) and uncover the truth.
Women have been disappearing into a mysterious labyrinth...

Dark Fantasy 3D Dungeon RPG!
- Evade traps or be assaulted in failure
- Orcs, goblins, slime, ghouls... all sexual predators
- Genres range from gangbang to hypnosis
- Special battles with capture mode!

Balanced gameplay - you can beat the main scenario without grinding!
No need to revisit encounters to level up, etc.
Auto mapping helps track your progress. Exploration is crucial!
CG mode, replay mode, and voiced heroines!