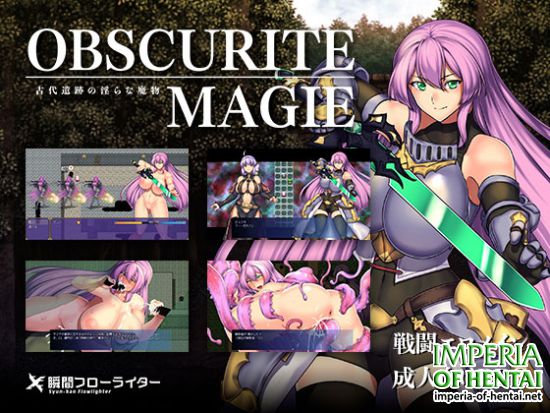 Saria is a mercenary, who had succeeded in many jobs.
One day, a man named Rewel contracted her to help with his studies.
He was conducting experiments on the magical blade Prestoria,
and had set up a study lab near the ruins of an old magic society.

Your job would be to collect relics for experimentation, and test the magical blade
Prestoria in real-combat.
Looking at the quality of the blade, Saria agrees to the terms.
What will await Saria there...
-+-+-+-+-+-+-+-+-+-+-+-+-+-+-+-+-+-+-+-+-+-+-+-+-+-+-+-+-+-+-+-+-+-+-+

An HRPG focusing on in-battle erotica!
Easy mode is implemented!

[Battle ero system]
Clothes are removed mid-battle, and you are restrained and violated by monsters!

[Sanity meter]
The more sex you have, the more your sanity meter goes down,
and it gets harder to willingly escape from erotic attacks!

All gallery can be unlocked from the beginning as well!
For those who just want to enjoy the CG!

[New Functions]
No game over! Get violated as much as you want!
If you get bored of fighting weak enemies, use easy mode to blast them!