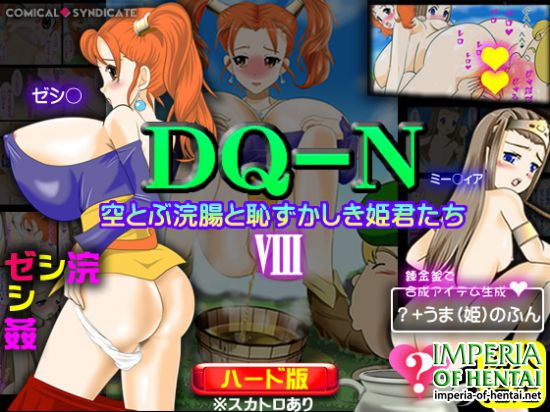 Jessica and Medea put up with a lot to protect idiot Prince Charmles.
Enjoy this story-driven hentai Dr*gon Quest VIII digital comic.

* To escape peril the girls strip nude and alchemize the "Synthetic Item"!?
* Will their passionate "glamour skills" be enough to seduce the final boss!?

Jessica busts out special skills like the kissthrow, puff puff and hustle dance!
When she goes into Ultimate Mode... Get an eyefull of the adult CGs!

* DQ-N(8) boasts 2x more volume than predecessor DQ-N(2)!
(53 pages + 31 bonus text-free CGs!)
Full color 84 pages + extra!!
JPEG and PDF formats

Want your heroines a little cleaner? Check out "DQ-N(8) - Princesses and Flying Enemas (Softcore / No Scat)"