[Hentai RPG] Princess Knight Meryl ~The Adventures of an H-Cursed Princess Knight~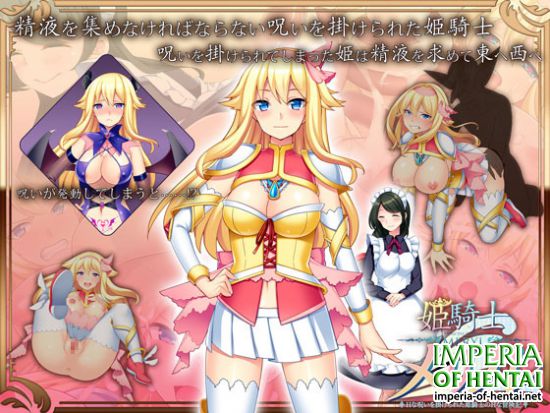 Meryl is the princess of a country, while at the same time being a knight.
One day, she is bewitched by a demon with a lewd and erotic curse!?
To undo its effects, she must obtain cum!?

System:
Succubus Curse: Meryl was succubus-cursed by a demon, which makes her go into heat.
Obtain cum to calm down her urges.

Succubified System: When in heat, Meryl may become a succubus during combat.
Though it increases her powers, she will violate the enemy after defeating them.

Sexual Urge System: Though she is supposedly going to marry the prince,
if she gets too horny, she will end up having intense sex to relieve herself.

Cum System: Trade for items, and the ending is determined by the amount of cum collected.

Restraint System: The succubus curse has the power to arouse men in the area.
Because of this, monsters may get aroused during combat and violate Meryl.
Size : 313 Mb


Naughty
Ashamed
Humiliation
Interspecies Sex
Corrupted Morals
Blonde Hair