[Hentai RPG] Sex & Wardenlitte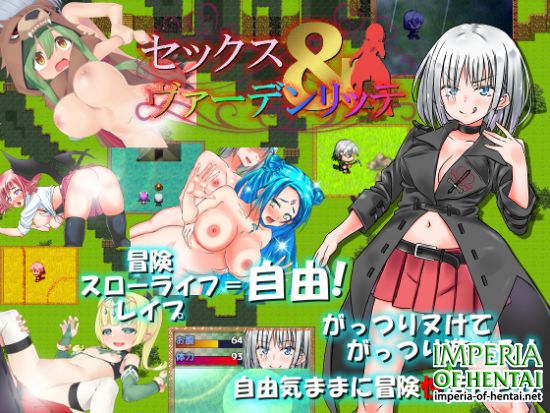 This is an open-ended RPG set in a fantasy world.

Players have a lot of things to do in this game such as:
progressing the scenario, exploring around the field, battles, sexual assault,
festivals, sex, fishing, crop growing, abilities, crafting, guild, cooking, mining etc etc.

*** Stats ***
13+ Characters to be violated (party members)
28 HCG
40+ H Scenes

*** Story ***
Our protagonist is an adventurer who loves violating virgin girls.
In search of hymens waiting to be discovered, she drops in Wardenlitte.

With an accompanying Imp girl named Pul who is her partner and onahole,
their easygoing adventure begins in pursuit of virgin girls of Wardenlitte.

---- Told above is the main plot of this game.
Some quests may necessitate her to get in a serious mood or save the world,
but she can avoid them. It's you to decide the purpose of this game.
To challenge difficult dungeons? Just flirt with party members?
Gain mastery in leisure activities such as cooking and fishing?
Of course, to go on the main plot of "adventure of deflowering" is still very nice.

*** H Scenes ***
This game puts a great emphasis on a situation to forcibly get a resisting virgin girl into addiction to sex.
(assault scenes are pretty much dub-con but daily life scenes are easygoing and comical)

F*ckable characters can be employed in the party (with few exceptions).
She can have sex with party members in beds and camps.

Size : 736 Mb


Nonhuman
Monster Girl
Harem
Rape
Ahegao
Gapeface
Futanari
Dick girl
Virgin Female