[Hentai RPG] Girls after the Rain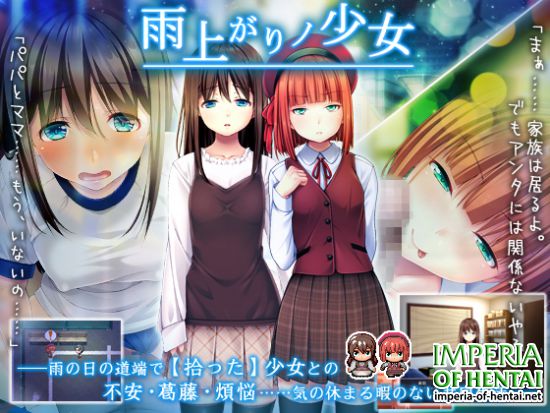 [Story]
"...... What are you doing there?"

Their fated meeting started with a simple phrase.
That is how I ended up living with the girl I picked up on the side of the road one rainy day.
Feelings of confusion, rejection, a heart of darkness and... LUST...
Anxiety and discord and carnal desires... and a communal life with no time to relax.

However... that isn't too bad actually.

Where this lifestyle may lead, I have no idea but...
The least I can do, is to protect the warmth within my grasp...

Size : 949 Mb


Lolicon
Touching
Clothes Changing
Girl
Loli
Cohabitation
Virgin Female