[Hentai RPG] The ability to manipulate demons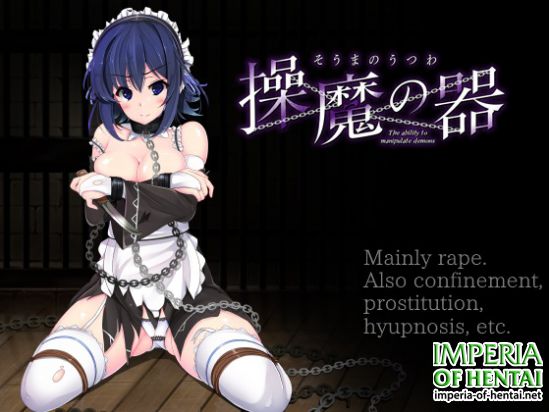 [Story]
Forti, the maid working for the Blanchar household has infiltrated a den of thieves.
After her master, the young lady Risette, was classified as a demon by the church,
she was abducted by a mysterious group of thieves...

The entire incident was seen as a means to let the demon escape and the head
of the Blanchar household was judged guilty of defying the church and executed

The thieves that abducted Risette are still at large...
In order to save her master and prove the innocence of the Blanchar household,
the once upon a time assassin Forti...... takes up her blade once more.

[Overview]
* You can avoid battles by not entering the line of sight of enemies.
Ambushing and temptation is also possible.
By performing certain events, even the boss battles are avoidable.
By using items and preparing your equipment, victory by battle is possible too.


Показать / Скрыть текст
Size : 315 Mb


Collar
Chain
Hamper
Maid
Violation
Restraint
Captivity
Hypnosis
首輪
鎖
拘束具
メイド
陵辱
拘束
監禁
催眠