Pocket * Sorcery -Ecchi Maze Adventure! Make Your Own Character!-
[Hentai RPG] Pocket * Sorcery -Ecchi Maze Adventure! Make Your Own Character!-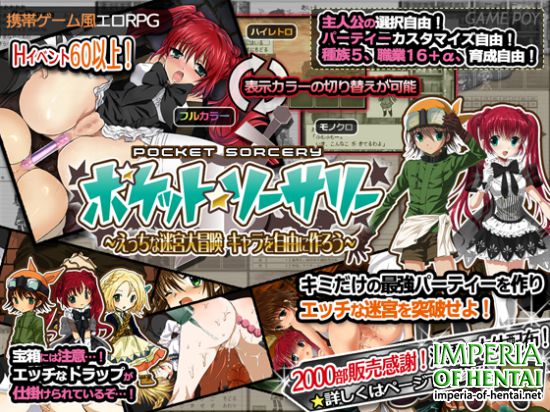 Release : Dec/27/2016
Pocket * Sorcery
-Ecchi Maze Adventure! Make Your Own Character!-

Aria Corporation's RPG lets players choose
from a range of races, genders and job classes
so you can develop your character freestyle.

* Create a party of up to 6 characters
Engage in sometimes ecchi, sometimes serious battles,
leaving your mark, your way, in an erotic world.
Sound limited? Only 6 can be in your party but
you can create and save up to 50 characters!

* Conquer monstrous dungeons!
Be sexy to be strong - potent aphrodisiacs will help!
Experience the naughtiness & unravel the
dormant mystery, meeting girls and
springing sexy treasure traps along the way.


Показать / Скрыть текст
Size : 1115 Mb


Информация
Посетители, находящиеся в группе Гости, не могут оставлять комментарии к данной публикации.