ADULT RPG ~TOKYO TENMA~
[Hentai RPG] ADULT RPG ~TOKYO TENMA~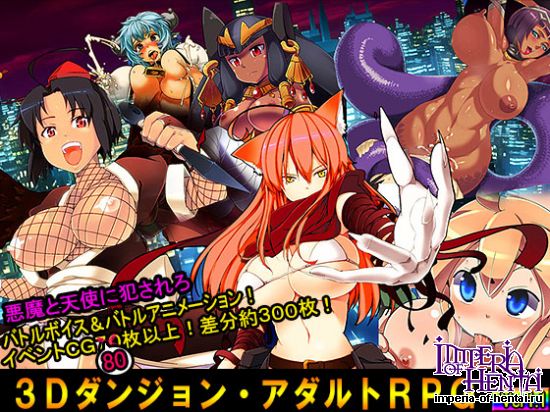 Adult 3D dungeon RPG.

When demons suddenly attack Tokyo, the protagonist employs the TENMA PROGRAM to turn enemy into ally.
Brutal demons, once ravished, can be recruited and overcome!

* Nifty 3D MAP explorating! A 3D dungeon RPG
* Built-in open roam H system! Find, f*ck and befriend demons!
* Power up recruited demons in the Training Room!
* Battle pose art is animation!
* Over 70+ event images! Nearly 300 variations!

Inspired by the Megaten RPG series.
Size : 581 Mb