[Hentai RPG] Zero Shiki!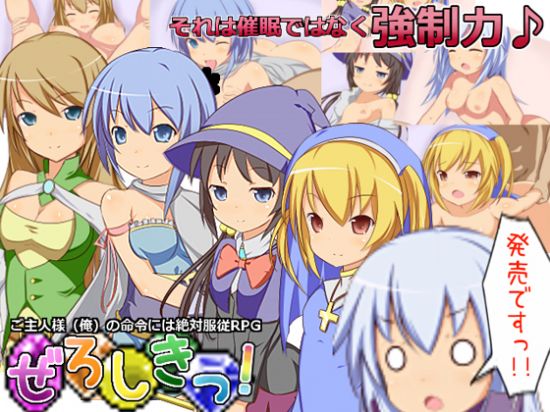 The Story
A virgin protagonist was poking around his father's bedroom looking for porno to masturbate and discovered a rare gem.
On the gem were two kanji, spelling "shuusha" or "follower". The gemstone suddenly shined, and a cute young girl was summoned. Her name was Zero, and she vowed to grant his wish.
"Zero," cried the protagonist, "Take my virginity please!"
The Sex Scenes
22 base CG works + 1 + another scene outside that!
Switch between scenes in the game. That special + 1 scene can be unlocked when you beat the game.
The Systems
Fukushiki System: Give items to a follower to increase her Shiki Power.
Mood System: Mood switches affect the fate of sex with followers, and are influenced by Shiki Power.
If you run out of Shiki Power you will need to top up!
Diplomacy System: There are gems in enemy countries, and if you want them, you'll need to interact
with those countries. Use the Diplomacy System to negotiate or go to war, your choice.
* Requires RPG Tkool VX ACE RTP (free)
Size : 80 Mb


filesmonster
Lolicon