Penniless Widow - A Life Of Indebtedness
Penniless Widow - A Life Of Indebtedness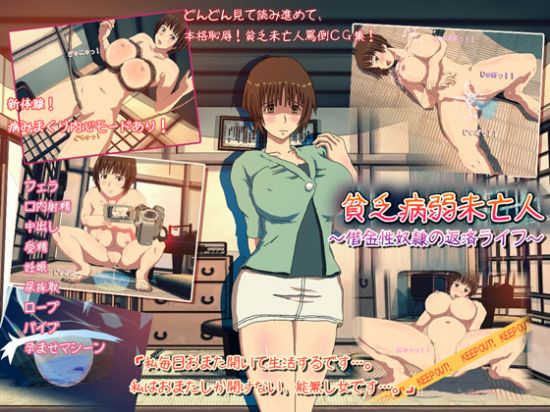 These are the heartbreaking, erotic exploits of a woman so destitute that her own dignity is for sale at a steep discount.

Man: "Only $11 dollars. Even a whore won't work for that little."
Man: "You're a cheap one." (grinning) "Now open up your legs."
Kyoka: "Of course. It's all I am capable of. I am worthless..."

Masturbation bondage, breast tying, oral abuse, penetration, impregnation, piston machine f**k, conception training, cum in p**sy, bloated belly, hardcore sex, afterbirth sex, anal, and more.

Enjoy her humiliation across 17 episodes.
2 versions of commentary, including Kyoko's personal thoughts.
Over 20 erotic base images, over 100 images including variations.
Over 200 total works including text variations.
Size : 110 Mb


filesmonster