INU/EXTAR+
[FLASH] INU/EXTAR+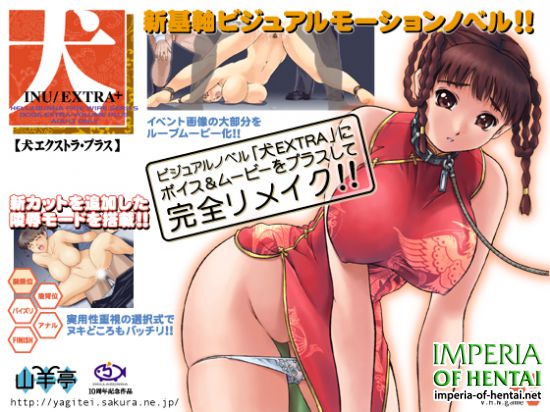 Visual Novel Game "Dog EXTRA" with newly added cuts.

- Event Screen Images with Move Loop Display!
- Furthermore, the complete re-make of the product with female full voice & BGM.
- It evolved into the excellent practical game, "Visual Motion Novel Game" !

Le*fang was captured by the organization.
She bravely handled herself under the difficult situation. However Le*fang began to fade tragically as she was being drugged...with a secret drug.
The noble spirited female warrior turned into a mere female dog after repeated assaults.

- Contains full of 30fps smooth movies.
- 15 video cuts (47 video files); 270MB capacity.
- Now includes "Assault Mode" with new cuts.
- Powerful and practical usages with Situation Selections of Loop Videos.
- Heavy breathing sound loop by our experienced voice actors!
- Incredibly realistic sensation with female full voice!
Size : 481 Mb


filesmonster
Breast Sex
Violation
Blowjob
Restraint
Anal
Big Breasts
chan lee