[Action Game] HengenSouki SHINE MIRAGE -countdown to defeat-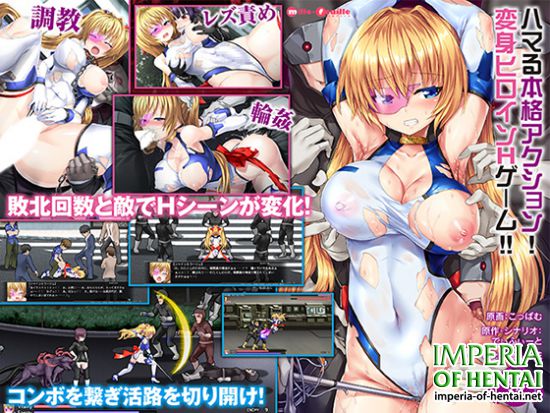 Contents
* Introducing an Authentic Belt-scroll Action Game with plenty of Replayability!
Aiming to clear all 7 Stages, Use Special Moves and Exhilarating Combos
to lay waste to wave after wave of enemies!
There are also various conditional achievements that can be cleared as 'Missions'!
Complete the game 100% and GET the bonus H scene!

* The game difficulty can be adjusted and a Power Up system to strengthen
the heroine and help you with clearing the game has been implemented!
Subsequent play-throughs will become more 'SPEEDY'!

* Even if you don't clear the game,
there is a feature which will allow you to UNLOCK ALL H SCENES!
So even those that aren't particularly fussed with Action Games can
enjoy the highly fappable erotic content without battling your way through!

* Can be played with KEYBOARD, GAMEPAD or MOUSE!


Показать / Скрыть текст
Size : 2209 Mb


Transforming Girl
Lesbian
Violation
Gangbang
Anal
tentacles
変身ヒロイン
レズ
女同士
陵辱
輪姦
アナル
触手