[FLASH] Training Vice Principal ~Square Headed & Chaste Woman Disciplined into Slut~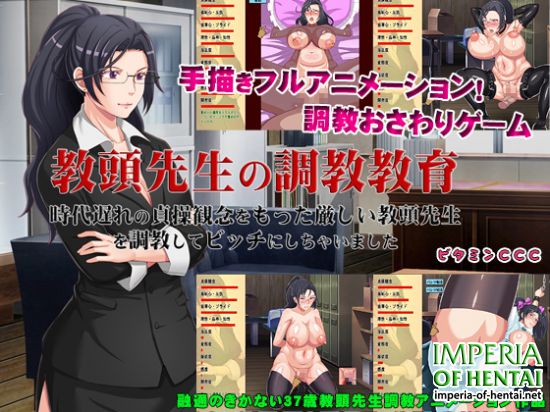 Release : Dec/07/2017
* Prologue

I got a new post as the principal in this women's school, famous for the most
strict school regulations in the world. Students are all supposed to be chaste women,
which means no association with males, hair dye and miniskirts are allowed.
In this modern period, I bet no other schools would employ such strict regulations.

A vice-principal in this school, Kaori Kikuchi composes and embodies the school
regulations. She is quite a hard headed 37-year-old woman. Rumors say that
she has never gone out with any men, having no experience in that sort of stuff...





Показать / Скрыть текст
Size : 231 Mb


Anime
Female Teacher
Violation
Sexual Training
Restraint
Big Breasts
アニメ
女教師
陵辱
調教
拘束
巨乳
爆乳