[FLASH] Hony Comb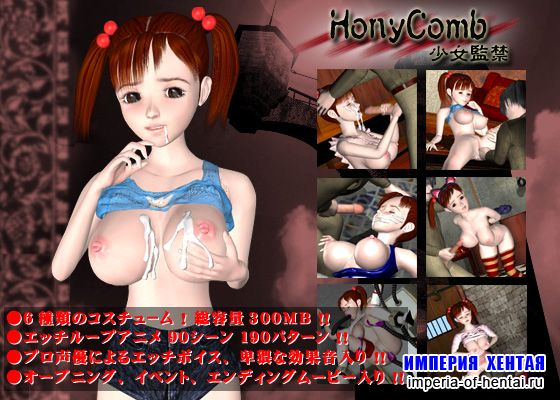 Game Description:
A "domination" adventure game, in which an innocent young bitch gets abducted and imprisoned in an old empty mansion. You are a hentai pervert, so give her some good times with hardcore hentai acts. In the enjoyable "dominating" scenes, clicking your mouse at the right time executes hardcore scenes of tit squeezing, insertion, and internal cum. Further, more you earn points, you can sex her up even harder!!
300MB! The entire game is composed of fluid animation!
90 hentai scenes plus loop animation (190 patterns)!!
Opening, event, and ending movies
6 costumes / 5 "domination" rooms - you can play in various ways
hentai voice overs are performed by pro voice actresses, plus hentai sound effects, such as glistening and slimy sounds, etc.
In almost all "cum" scenes, you have the choices of cumming inside the girl's pussy, or cumming on her body!
Album (Gallery) mode is featured, allowing you to see the hentai acts you've performed as much as you like.
Size : 303 Mb


lolicon
rape a little girl
forced sex
3DCG