[FLASH] Succubus Ecstasy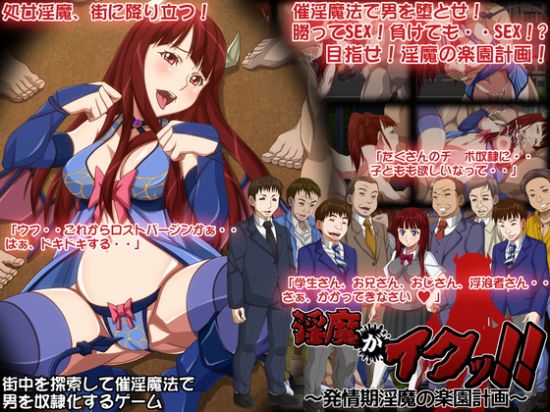 Release : Dec/25/2015
The virgin succubus can't stand it any longer.
She's going to town!

Every day the nympho devil masturbated in her cage-like home.

However...

"I just can't anymore!"

The urge was too much. She was going to get out there and screw!

"I can't wait...
I want all the c*cks in my wet virgin hole..."

Game
There are men aplenty in town.

Succubus Ecstasy is all about getting laid.
Using her power of seduction, help the horny siren rob men
of their spunkforce and enslave them, creating
a happy family of daughters.

Student, business man, street punk,
greasy middle aged guy, filthy vagrant...
the succubus can seduce them all.

The important thing is to bring them home!
What's a succubus without her lair? That's where she devours souls.

Sexual memories will also arise depending on the location.
Size : 506 Mb