[3D VIDEO] Space Babe Yukino DX Collector's Edition + Movies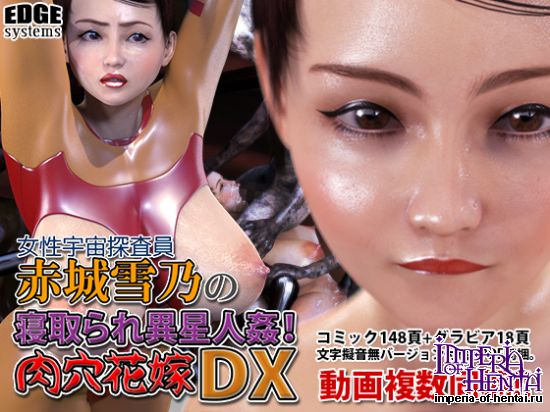 Release : Oct/28/2015
EDGE systems presents the DELUXE collector's edition of:
Space Babe Yukino Got Cuckolded By An Alien Three Days Before Her Wedding. (RE161965)
Space Babe Yukino Became The Cum Dumpster For Aliens! The Eternal Flesh Bride. (RE164512)
Two (2) highly acclaimed 3DCG COMICS + 18 gravure art pages
PLUS over 20 minutes of 3DCG MOVIES by popular demand!

Contents:



MOVIES
HD (H.264/720p) movies: 24 files / Runtime: 21 min 36 min
Simple formatting for playback using the media player(s) of your choice,
compatible with desktop PCs, smartphones and tablets.
Other than the moments of penetration and cumshots, sequences are looped
for long playback; and combined with the features of your chosen player,
you can customize the viewing experience for further enjoyment.
* Please confirm compatibility by downloading and playing the trial movie.
* No particular story or dialogue for the movies. Enjoy with the comic!
* The full download contains no BGM, only H sounds and moans.
* Trial BGM credit: Maou Damashii (not part of the full download).

COMICS
3DCG images (1920x1080p) : 148 pages + 18 gravure art pages
The total sum of individually sold comics RE161965 + RE164512
Includes aesthetic artwork-only versions (text-free) / Includes PDF

STORY
In the year of Space Age 216, beyond the limits of the Milky Way,
the sonar of exploratory vessel "Kikumasa" picks up an unconfirmed energy signal.
Excursion pod #18 is dispatched to the location.

Yukiko Akagi is the crew member aboard that ill-fated pod.
Size : 1085 Mb


3d
3DCG
sci-fi sex
big breasts