Gambler Girl - E for Erotic 2
[FLASH] Gambler Girl - E for Erotic 2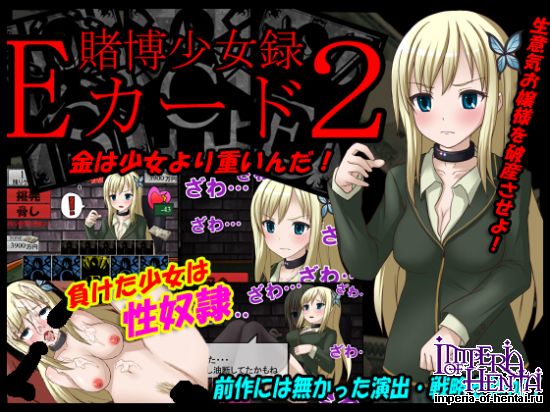 A young girl was held ransom for her father's debts.
Facing a possible lifetime of confinement, she agreed to a proposal
by the loan sharks keeping her prisoner: wager her own body
in a game where her freedom was the prize.

GAMEPLAY
Play cards (the "hot" card is E for Erotic) for high stakes.
Predict which card she'll get to put her into further debt.
Gambler Girl 2 has new parameters and tactics not seen in the first game.

Drive the girl into extreme debt (40,000,000 yen) so she becomes a slave.
8 possible endings.
Art files also included.
Size : 81 Mb


Информация
Посетители, находящиеся в группе Гости, не могут оставлять комментарии к данной публикации.