ENDLESS LOOP -Captive Asuka-
[3D VIDEO] ENDLESS LOOP -Captive Asuka-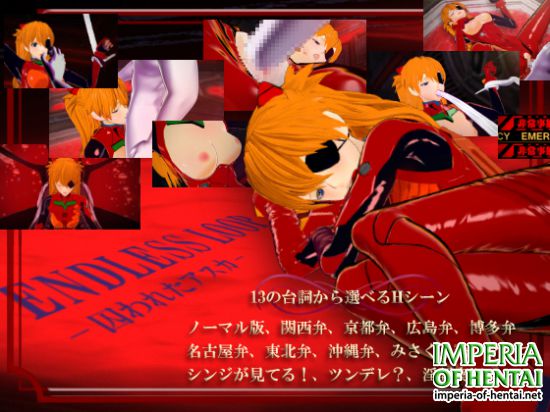 Release : Nov/30/2013
An accident occurred during synchronicity...
Asuka woke up on some alien world.

Out of nowhere tentacles lash onto her arms. Uh oh!

13 speech text patterns for each sex scene!
Patterns are normal, Kansai dialect, Kyoto dialect, Hiroshima dialect, Hakata dialect, Nagoya dialect,
Tohoku dialect, Okinawa dialect, Misakura language, Shinji is watching!, Tsundere?, "Cold fish" and
the filthy admission of her true soul

Enjoy the many ways that Asuka squeals and mews (except "cold fish", of course).

Tentacle sex, missionary, girl on top/cowgirl, blowjob, breast jiggling and a bukkake 'splosion.

Asuka is represented in her Q/3.33 plugsuit + eyepatch.

3DCG toon style rendering, HD quality!
Size : 936 Mb


Anime
Internal Cumshot
Blowjob
Tentacle
3d