[FLASH] Sa-Kisekae set-A dress-up game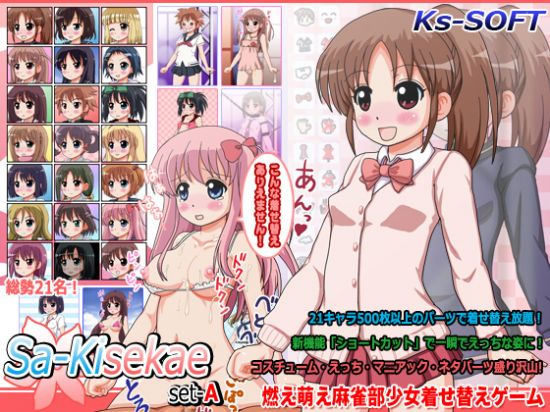 Dress up 21 characters with over 500 assets!
This is a collection of outfit parts, scenery, accessories, sexual mischief, character status,
writing, and more. Sa-Kisekae gives you massive customization options, easily managed with icons and
a new "shortcut" feature that lets you save selections. You can also save screenshots.

Display size: 600x800

Many assets are inspired by mahjong anime/manga S*ki Achiga-h*n.

Check out the trial, which is just a portion of the full assets!
Size : 175 Mb