[H-GAME] My TELEPORTING Right Hand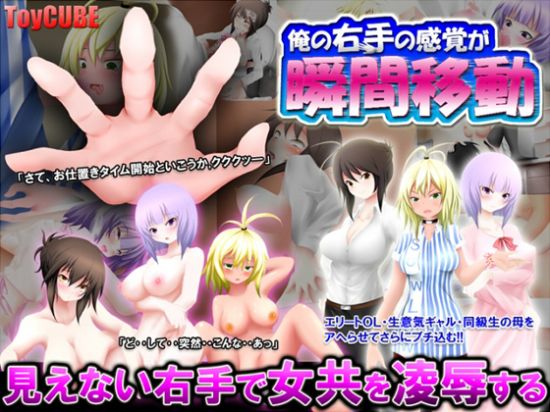 Release : Dec/29/2012
"Sometimes the right hand doesn't know what the left is doing.
I know what my teleporting hand does all the time."

College graduate Ichiro Satou had little desire to work a crappy job.
He still lived at home with his parents. It wasn't planned that way, it was just
how the chips fell. Places weren't hiring. Wages were bad. C'est la vie.

But Ichiro had a right hand that transcended all that.

That's right, his right hand. It was no ordinary appendage.
He could reach between quantum planes and touch anything, anywhere.
It was like an infinite reach.

* The 1st delusional adventure from ToyCUBE! *

Take the idle hand of the protagonist and give it someone to do.
Each heroine you meet can be groped.
Try to climax her within the limited time.
A god hand doesn't mean god mode: fail to pleasure her and
it's game over. Multiple endings change depending on touch.
Size : 271 Mb


filesmonster