Little Sister's Secret (Imouto no Himitsu)
[Loli Flash] Little Sister's Secret (Imouto no Himitsu)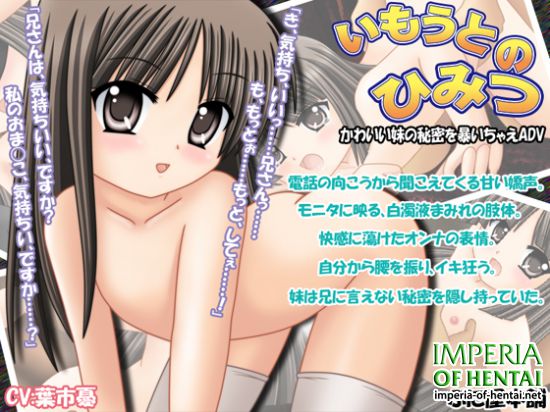 Release : Apr/01/2011
An ADV game in which you also uncover your sister's secret (minigame)

The protagonist and his little sister attend a certain private school.
After school, they find themselves alone together.
Usually it's the same old boring days... but recently...

"Oniichan, I'm going home early," she says.
Something is strange about her.
The protagonist decides to follow her and discovers everything.
Size : 108 Mb


Girl
Lolicon
Puni
Sister